Are you looking to create cherished memories during your visit to Paris? Perhaps you're a Parisian seeking stunning lifestyle and portrait photos for your social media or personal branding. Look no further! Hire me as your professional photographer for an unforgettable photoshoot session in the City of Love, and let's capture the very best of you!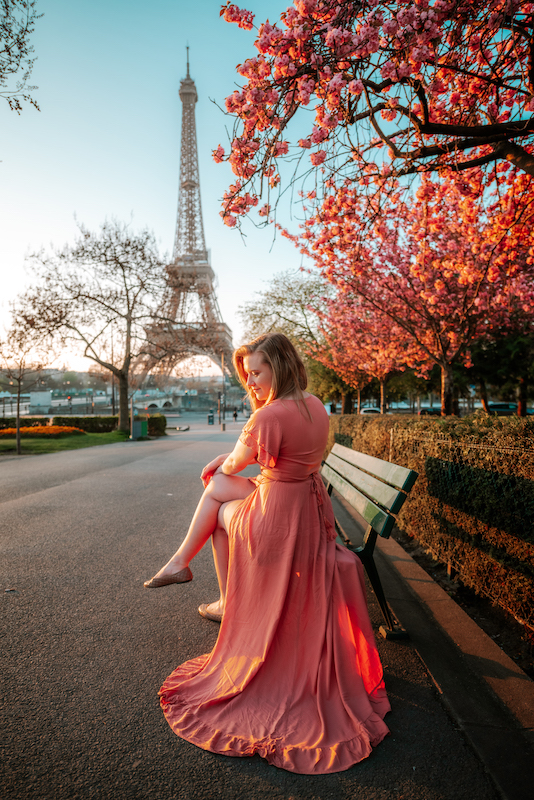 Why Choose Me as Your Photographer?
Allow me to provide you with a few compelling reasons why I should be your go-to photographer for your Parisian photoshoot:
1 – A True Parisian Experience
As a born and raised Parisian, I have an intimate knowledge of every nook and cranny of this beautiful French capital. With my finger on the pulse of the city, I'm constantly exploring new locations and capturing captivating images for my own Instagram. Depending on your vision and preferences, I can guide you to the perfect spots for your photoshoot, ensuring an authentic and unforgettable Parisian experience.
2 – Experienced in Front of the Camera
With a solid background as a content creator on Instagram (@nathalie_wanders) spanning six years, I'm no stranger to the limelight. This firsthand experience being in front of the camera has honed my ability to empathize with your emotions during a photoshoot. Whether you're feeling a touch of nerves or seeking guidance on posing, count on me to make you feel comfortable and confident throughout the session. I pay meticulous attention to detail, ensuring every aspect of your look, from hair to body language, flows gracefully to create picture-perfect results.
3 – Personalized Outfit Recommendations
Struggling to curate the ideal ensemble for your Parisian adventure? I understand the time and effort it takes to find the perfect outfit. As a former seamstress who worked at Dior Haute Couture, I empathize with the quest for sartorial excellence. Allow me to provide personalized recommendations, saving you valuable time and ensuring you exude confidence and style. Together, we'll curate an ensemble that harmonizes flawlessly with the ambiance and vision of your photoshoot.
4 – A Warm and Friendly Connection
My passion for meeting people from diverse backgrounds and cultures is unwavering. That's why I am a travel content creator after all. Renowned for my warm and caring nature, I genuinely invest in creating meaningful connections with my clients. Your comfort and happiness are my top priorities. Rest assured, I'll go the extra mile to make you feel at ease throughout our photoshoot. Language won't be a barrier either—I'm fluent in English and excited to provide you with an exceptional experience.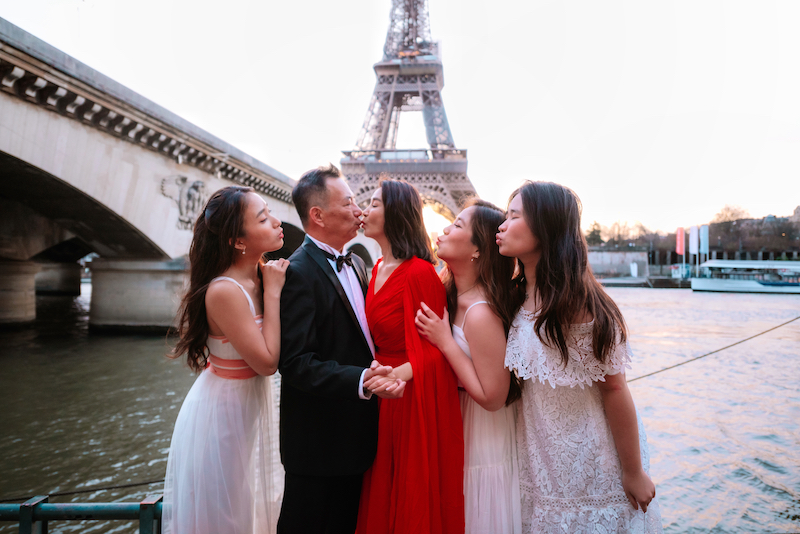 The Photoshoot Session
Now, let's dive into the exquisite details of your personalized Parisian photoshoot:
1 – Curated Locations
Together, we'll curate a selection of enchanting locations in Paris that perfectly align with your desired style and ambiance. While the iconic Eiffel Tower, Louvre Museum, and Arc de Triomphe are always enticing options, I'll also unveil hidden gems and secret spots that even locals may overlook. Prepare to be spellbound by the stunning backdrops that Paris graciously offers.
2 – Optimal Timing
To ensure a seamless and unhurried experience, we'll collaboratively determine the ideal timing for our photoshoot. With Paris being a vibrant city, certain locations may require additional travel time due to traffic or distance. However, worry not—I'll provide you with alternative nearby locations to ensure we make the most of our time together.
3 – Picture-Perfect Results
Once our photoshoot concludes, I'll meticulously edit and curate a collection of outstanding images for you. Expect to receive these breathtaking high-resolution photographs, allowing you to handpick your favorites or collaborate with me to select the perfect shots. Together, we'll determine the quantity that perfectly aligns.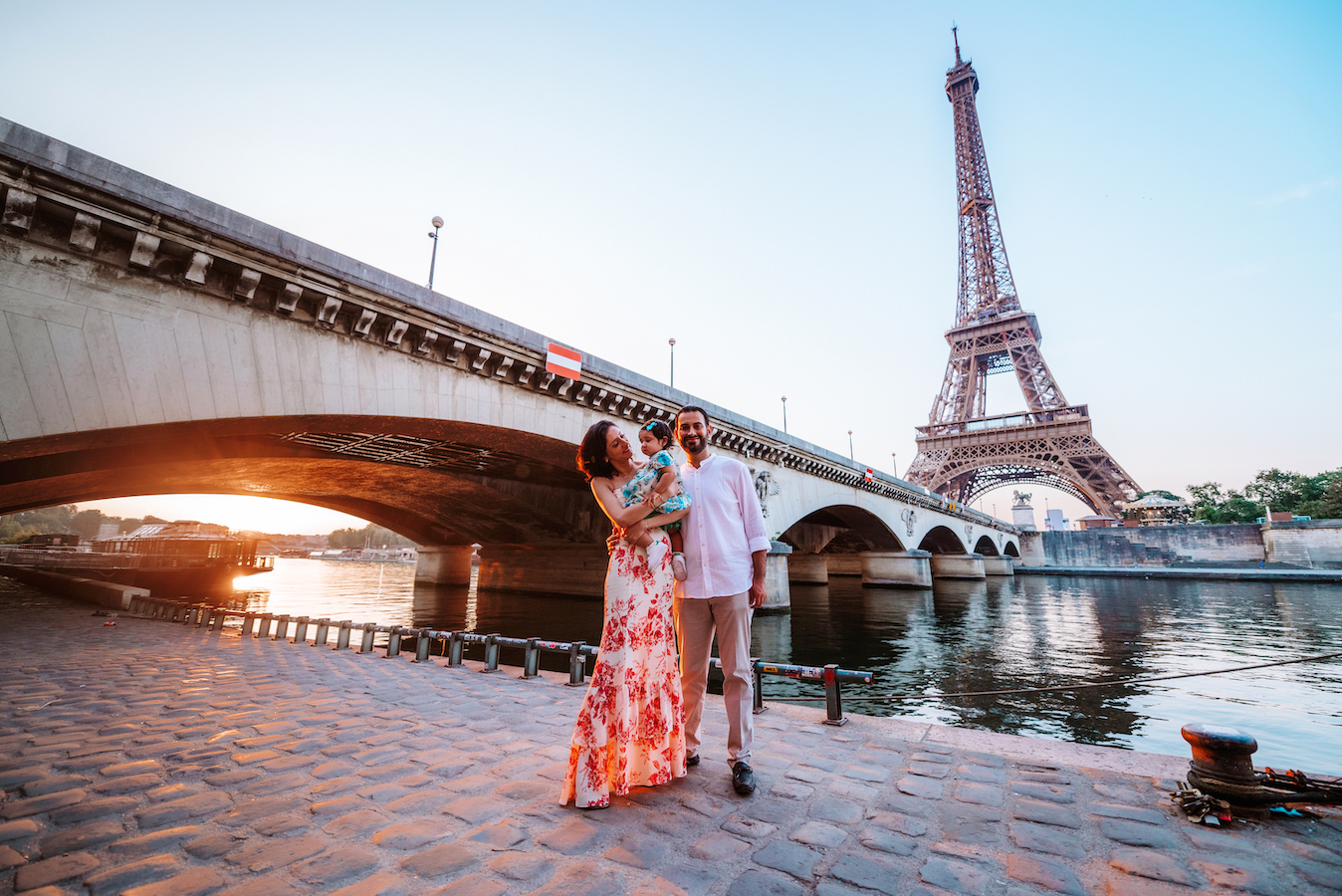 Ready to Book Your Dream Photoshoot in Paris?
If you're eager to capture the magic of Paris through a personalized photoshoot, get in touch with me today! Contact me via email at hello@nathaliewanders.com to discuss pricing and further details. You can also send me a DM directly on Instagram. Please include information about your photoshoot preferences.
PORTFOLIO