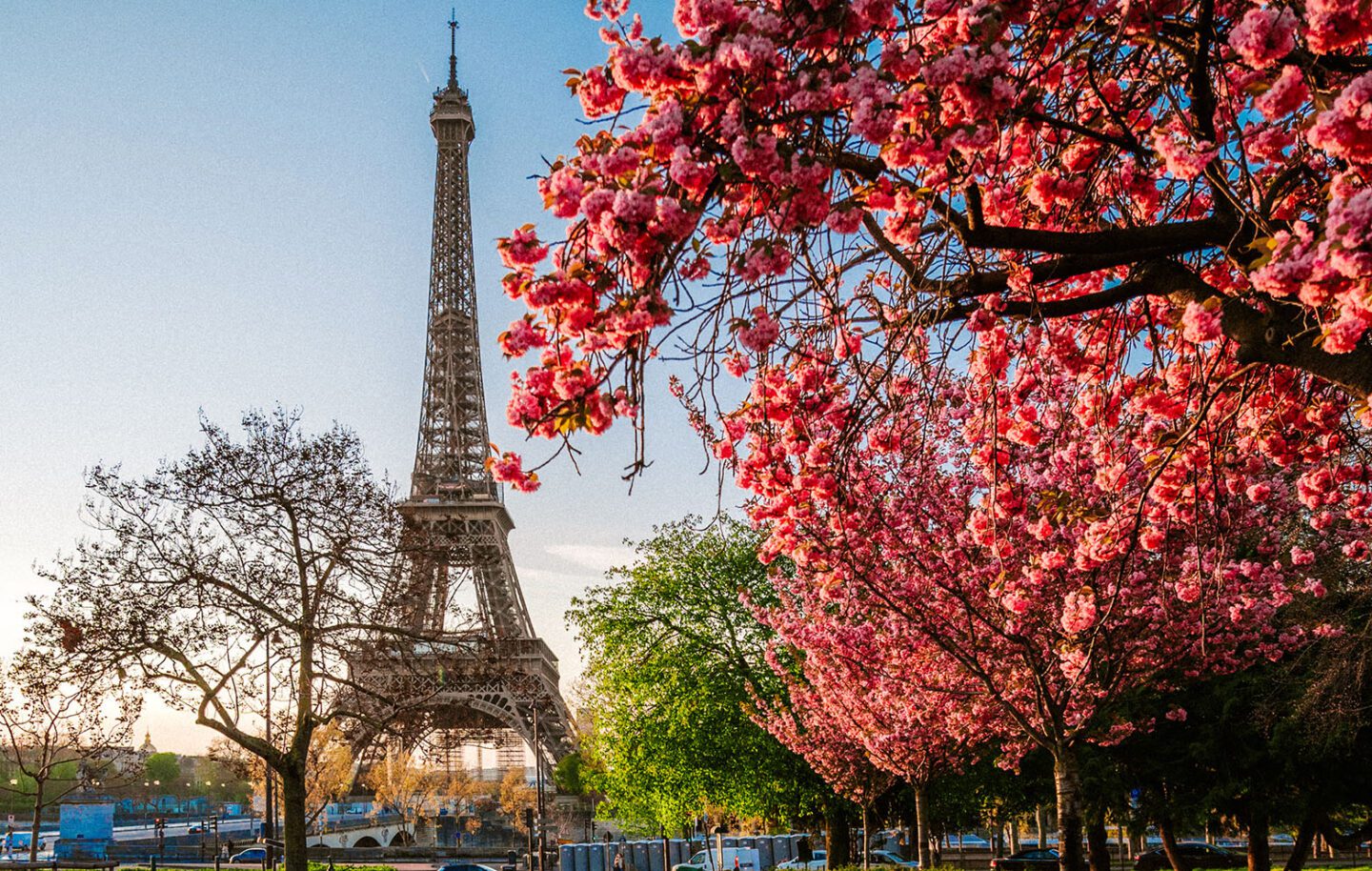 Did you say Cherry Blossoms in Paris? Yes! Everyone knows about Japan, but Paris is also one of the best places for cherry blossoms. You can find these gorgeous pink blooms all over the city, but also at Paris' main landmarks, making the city of love even more romantic and beautiful.
As someone who's lived in Paris her entire life, it has become a tradition of mine to chase the cherry blossoms every April. During that month, the weather gets sunnier, and strolling around surrounded by these lovely flowers, is a real pleasure.
Cherry blossoms in Paris usually start blooming at the beginning of April and end in mid-April. However, it (obviously) depends on the past winter's weather and it can vary from year to year: they might bloom later in April if winter was too cold.
If you are planning a trip to Paris during springtime, use this guide to find the best places to see the city's cherry blossoms.
View Post
This article may contain affiliate links.