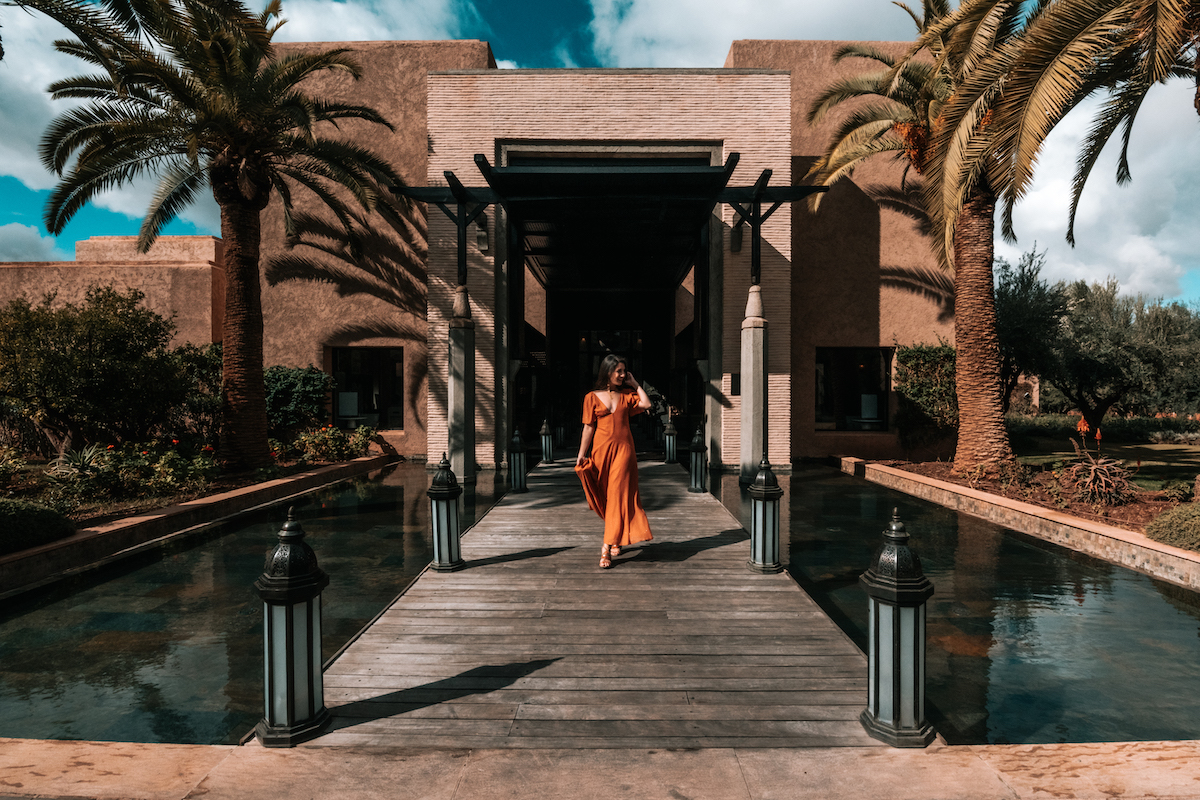 Back in December, my sister and I flew to Marrakesh to discover one of the most beautiful hotels in which I have been incredibly lucky to be invited: the Fairmont Royal Palm!
Located 20/25 minutes from the center of Marrakesh, the Fairmont is nestled in the shade of the Atlas mountains. It is a true oasis of calm and luxury surrounded by nature, far from the bustle of the city… We truly enjoyed this paradise! We had diner listening to local musicians, bathed in the beautiful spa pool and explored the surroundings of the hotel. The incredible 2000 square meter swimming pool will also leave you speechless! We marvelled at the reflections in the water at sunrise! What an experience!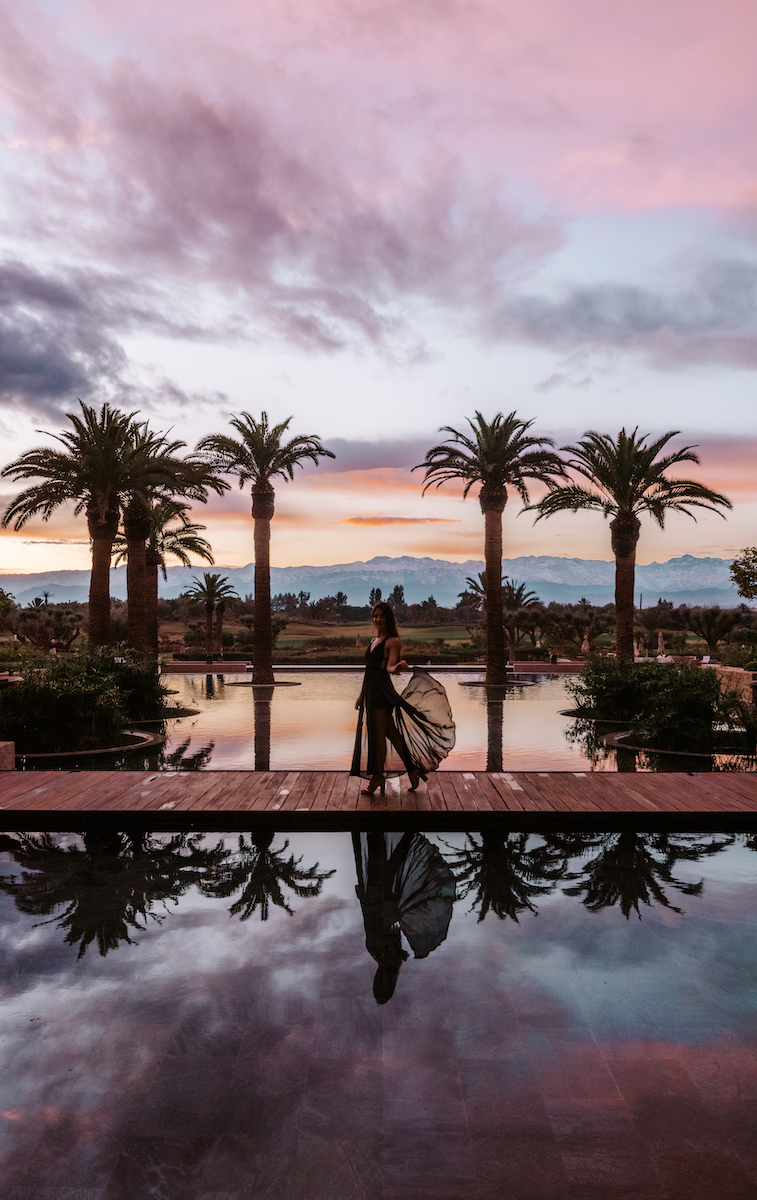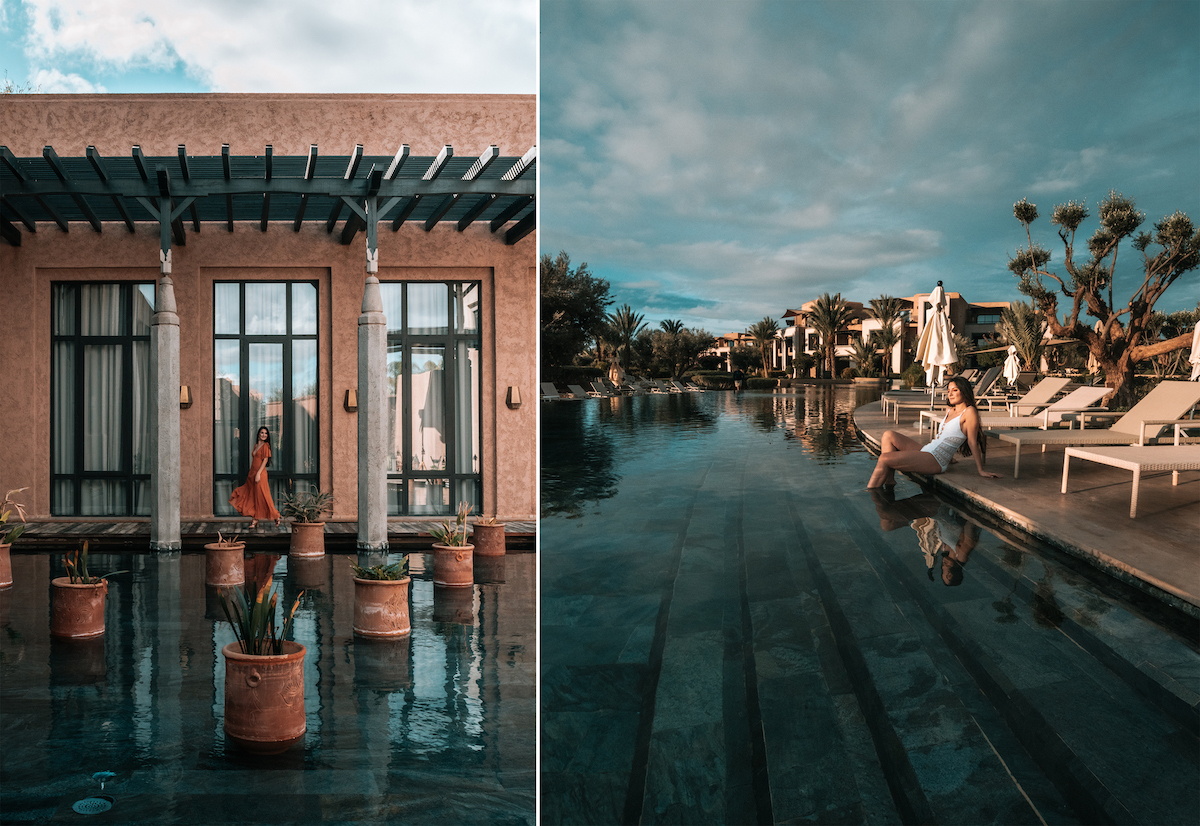 The Fairmont Marrakech Royal Palm offers 6 restaurants and bars. We did not have time to test them all but do not miss the gargantuan breakfast at La Caravane! It is divine! The Moroccan pancakes and amlou are to die for! We also had dinner at the Al Aïn restaurant which offers a sophisticated Moroccan cuisine! A delight.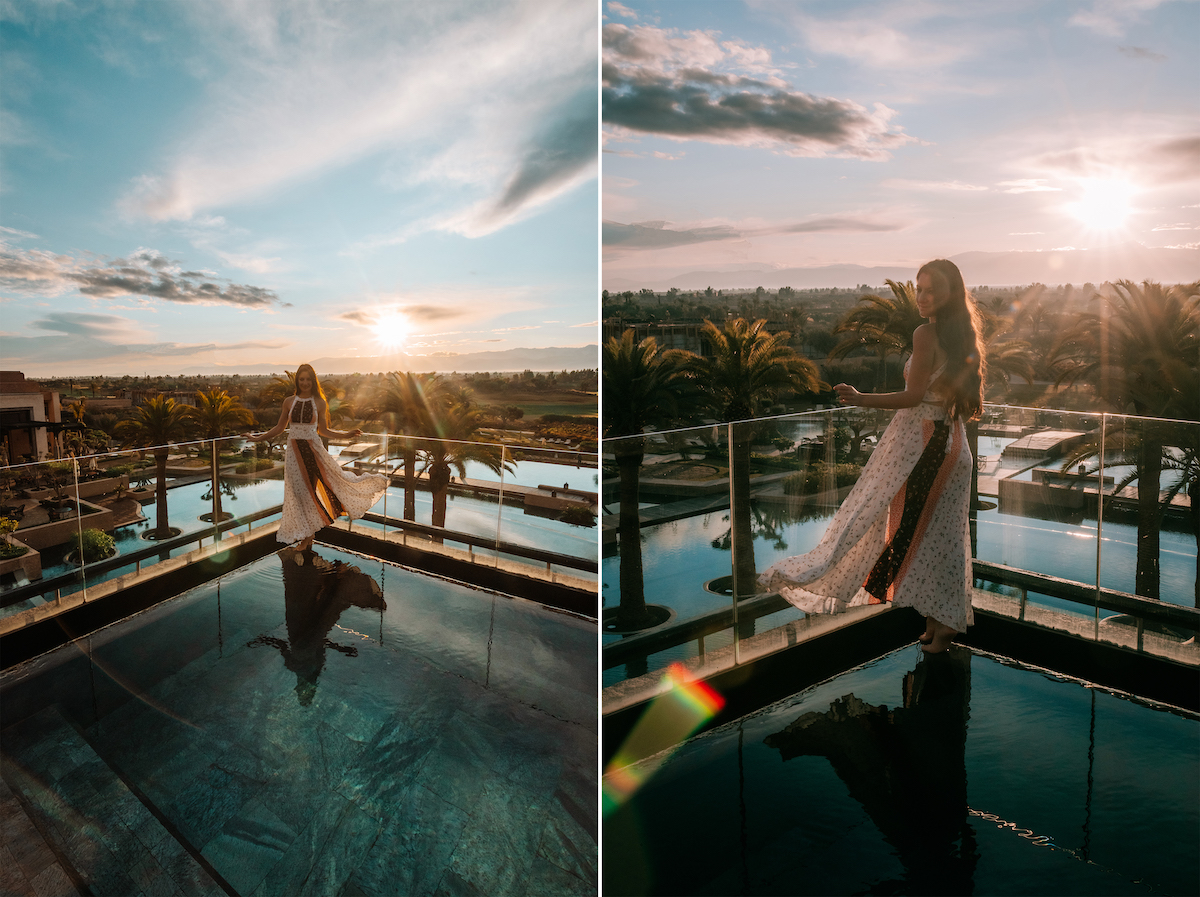 The rooms offer views of the Atlas Mountains or the gardens. They all have a terrace to enjoy the Moroccan climate. Our suite was beautifully decorated in a style combining traditional craftsmanship and contemporary design. Let's not forget the dreamy bathroom and dressing room!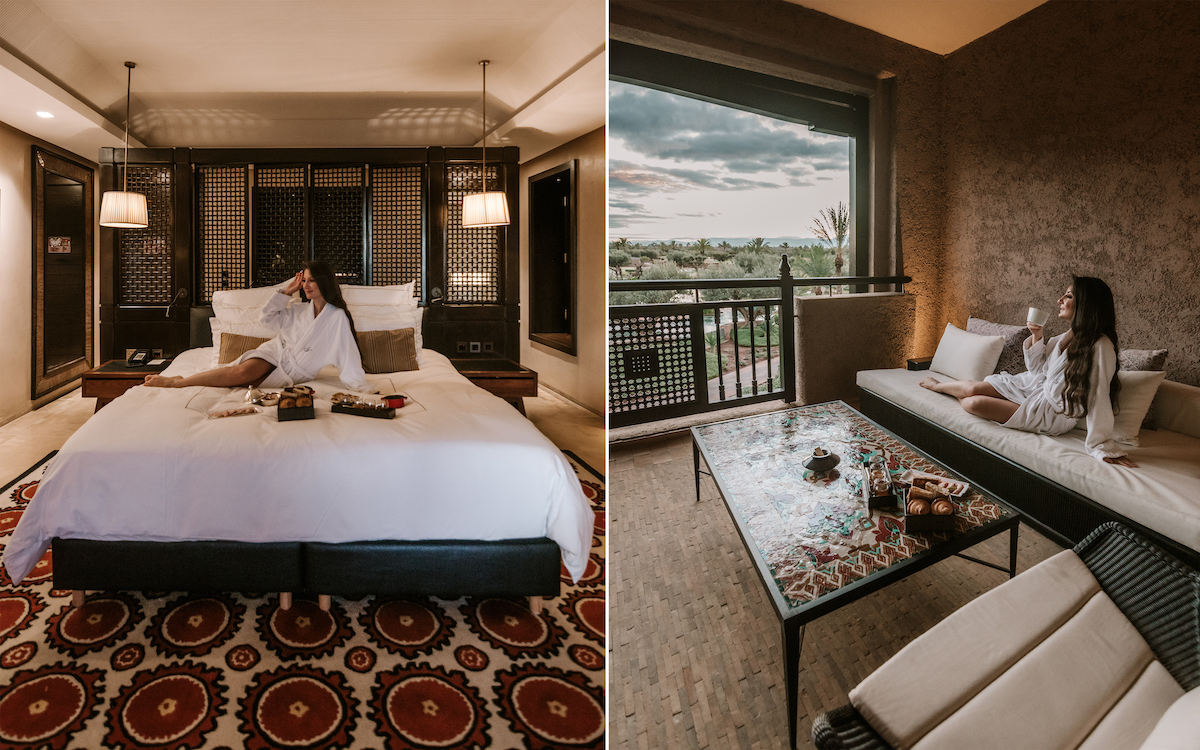 Don't forget to take a detour to the spa! Designed as a modern riad around an indoor swimming pool bathed in light, this place is perfect for an absolute relaxation! I loved the elegant decoration with the large lanterns, the pouffes, the cacti… Definitely the perfect escape in Marrakesh!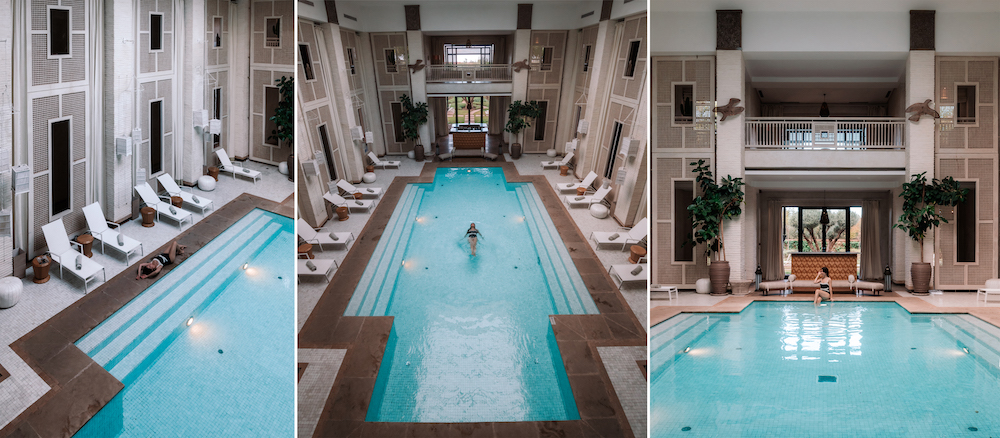 Travelling in Morocco:
If you want to know what to visit in Marrakesh and in Morocco, check out my blog post about my roadtrip there.
xx Nathalie