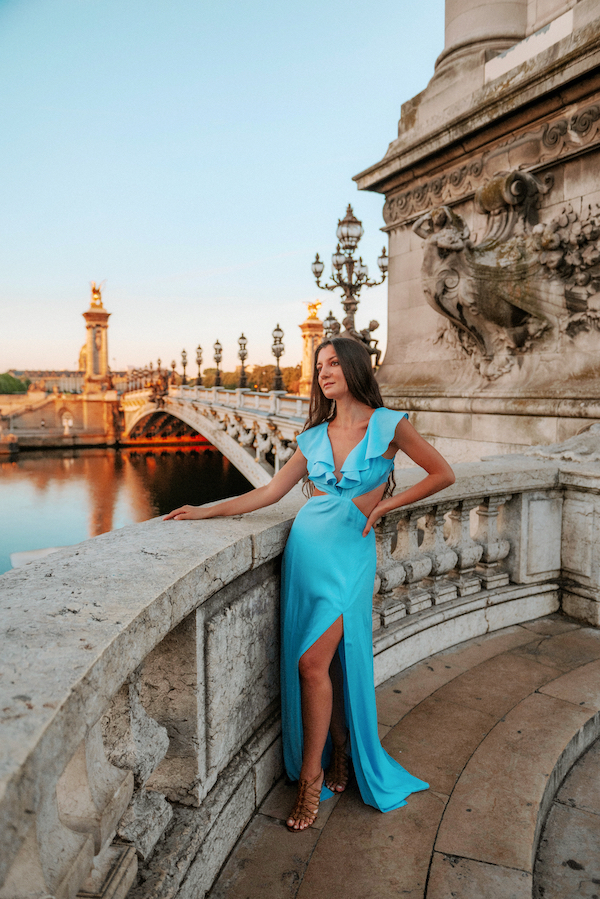 Ah, Paris in the summer – a dreamy and enchanting destination that effortlessly blends history, art, and romance. As the sun graces the City of Light with its warm embrace, the cobbled streets come alive, and the boulevards beckon fashion enthusiasts from around the world. For the fashion-conscious globetrotter preparing to embark on a Parisian summer adventure, the question arises: What to wear in Paris in summer to perfectly capture the essence of this chic and stylish city?
In this fashion-forward guide, we'll curate a delightful selection of wardrobe essentials that seamlessly fuse comfort, elegance, and a touch of Parisian flair. From strolling along the Seine to sipping café au lait at charming sidewalk cafes, we'll ensure you're dressed to impress for every picturesque moment you encounter in this city of everlasting allure.
Parisian summers are a delightful paradox of warm days and cool evenings, and the fashion capital embraces this unique climate with grace and sophistication. Whether you're indulging in haute couture shopping along Avenue Montaigne, exploring the magnificent Louvre, or simply losing yourself amidst the cobblestone charm of Le Marais, our carefully curated top picks will keep you looking effortlessly chic and feeling comfortable throughout your Parisian escapade.
So, dear fashionistas and jet-setting adventurers, join us as we dive into the world of fashion and unveil the secrets to assembling an impeccable summer wardrobe for your Parisian sojourn. From classic essentials to trendy statement pieces, we'll help you craft a sartorial story that captures the essence of Paris and leaves you with memories to cherish for a lifetime. Let's embark on this style journey together, and discover the magic that lies in dressing fashionably under the Parisian sun.
Check out my favorite outfits from Revolve to wear in Paris in summer here.
View Post