My mom and I just got back from our 4 days roadtrip in Bavaria, and we couldn't be more delighted! During those 4 days, we spent our first two days in Munich! For this first stop, I wanted to stay in the heart of the city so that my mom and I could easily walk around and explore, and there's no hotel more luxurious in the area than the Hotel Bayerischer Hof!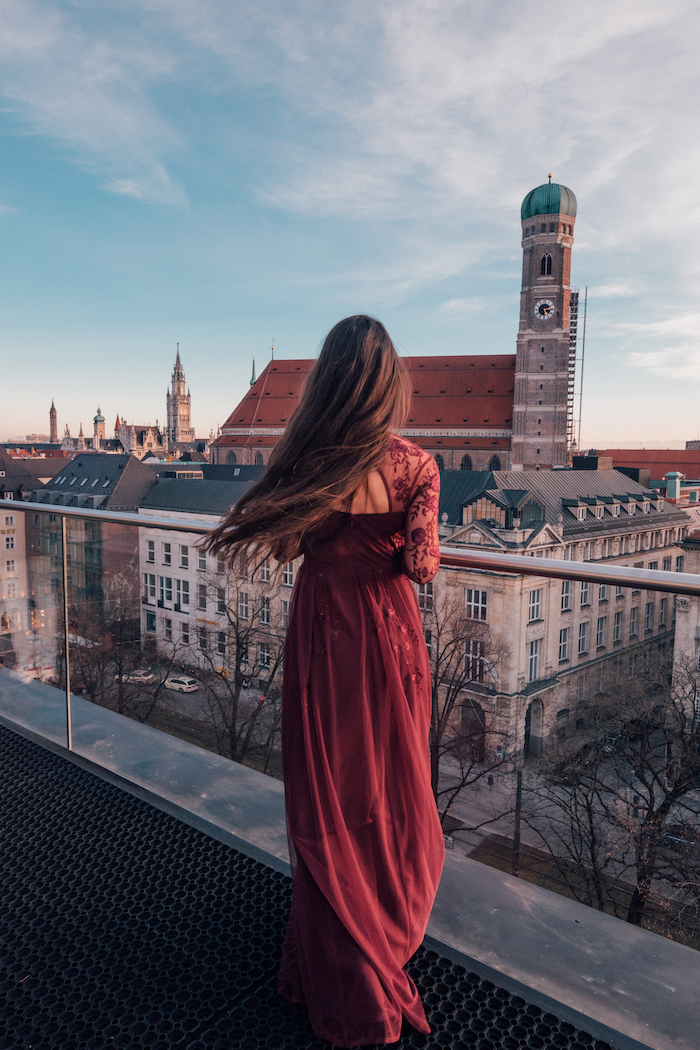 This grand 5-star property was originally built in 1841. And fun historical fact, it has been owned and operated by the same family since 1897! The hotel boasts more than 330 rooms and suites of different styles, 40 halls and meeting rooms, 6 bars, 5 restaurants, a fitness center, a massive spa and a rooftop pool, a cinema, a nightclub and much more! We should have stayed a week to explore and experience it all!
So I thought it would be nice to share with you our experience at this hotel, and show you its services.
The Rooftop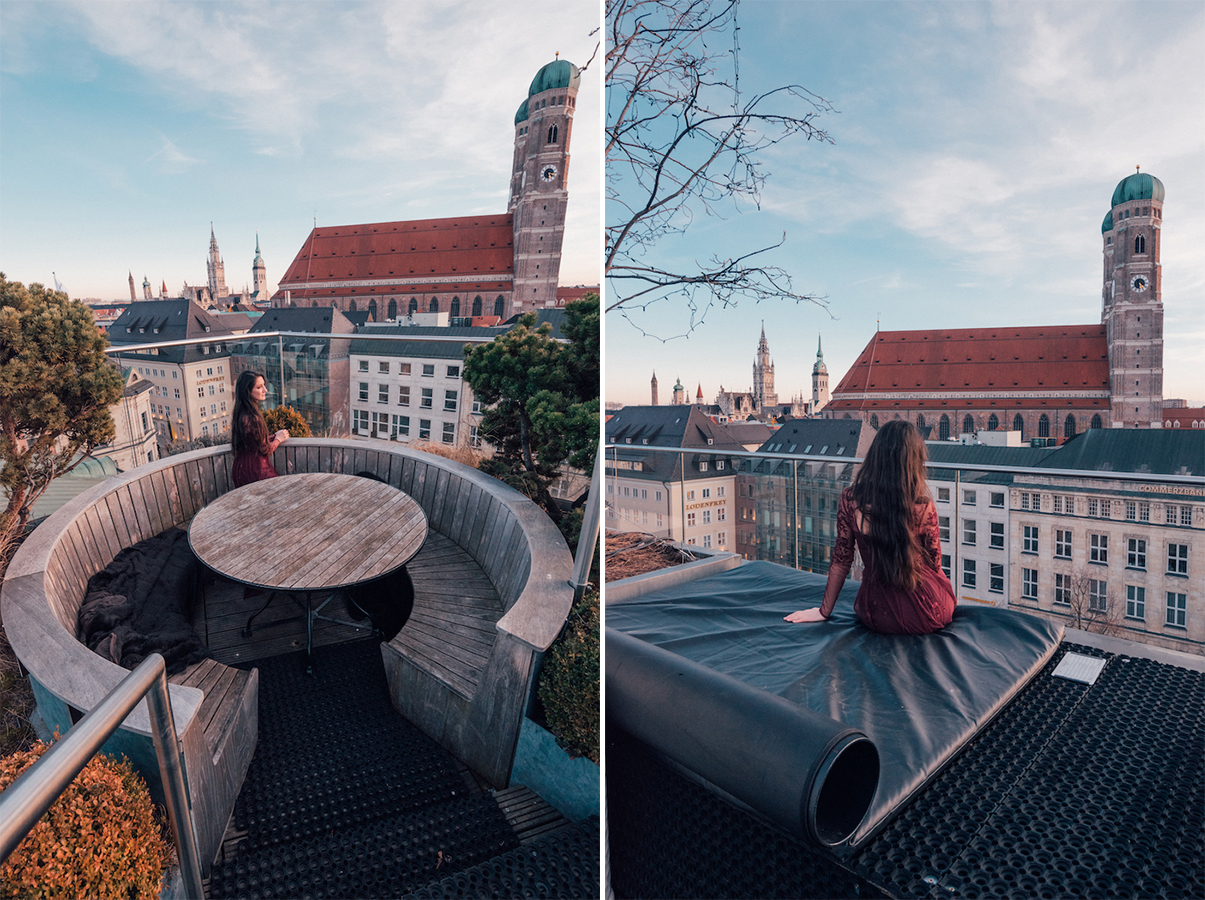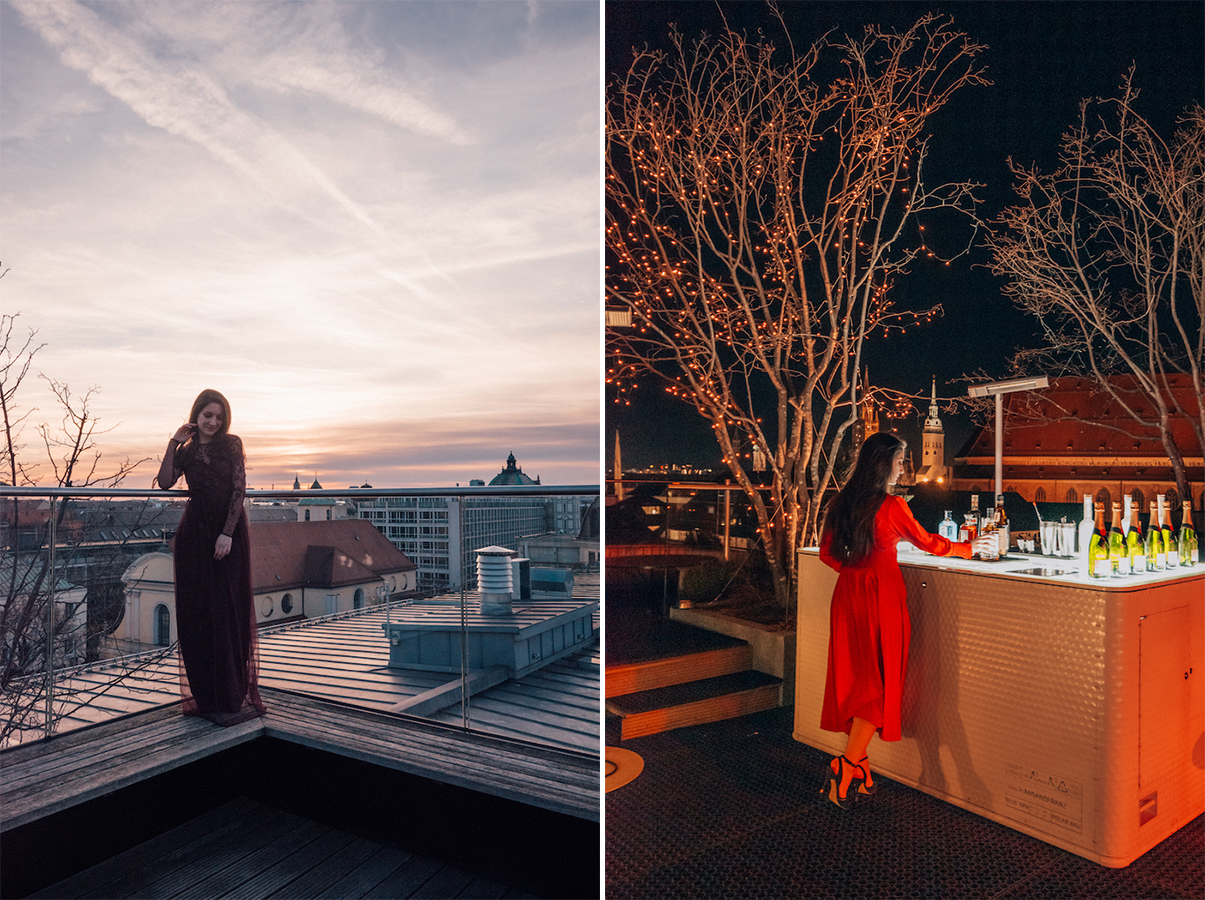 We spent our first sunset and evening on the rooftop. The view over the Frauenkirche (Munich cathedral) is breathtaking! Definitely one of the best in town and it's open to everyone! We saw a lot of locals coming to have a drink and enjoy the view.
Our room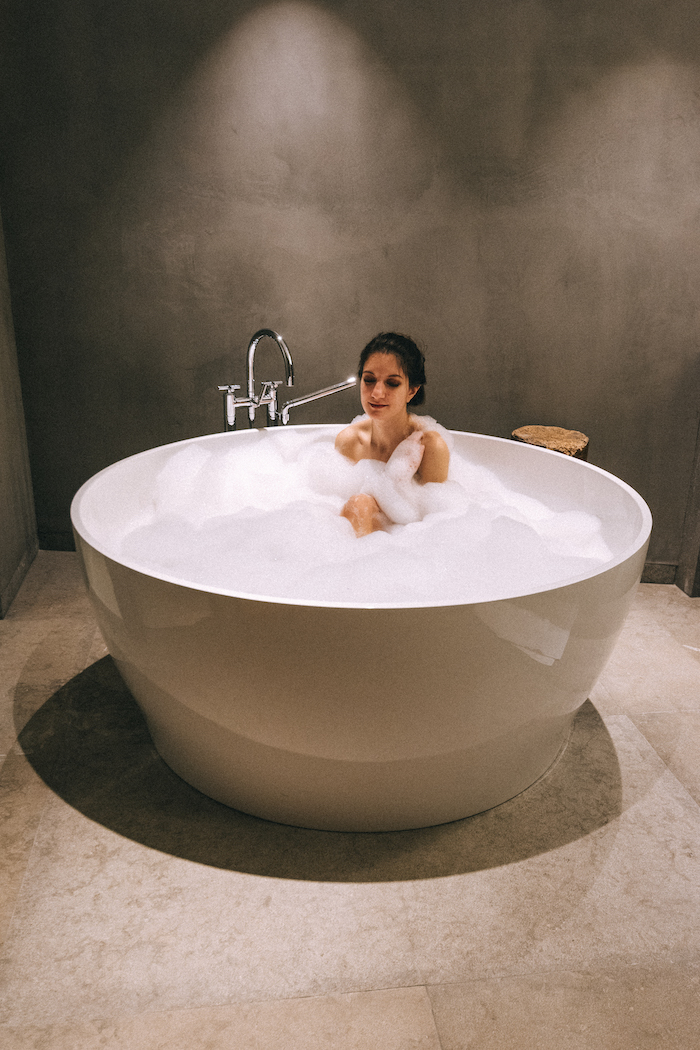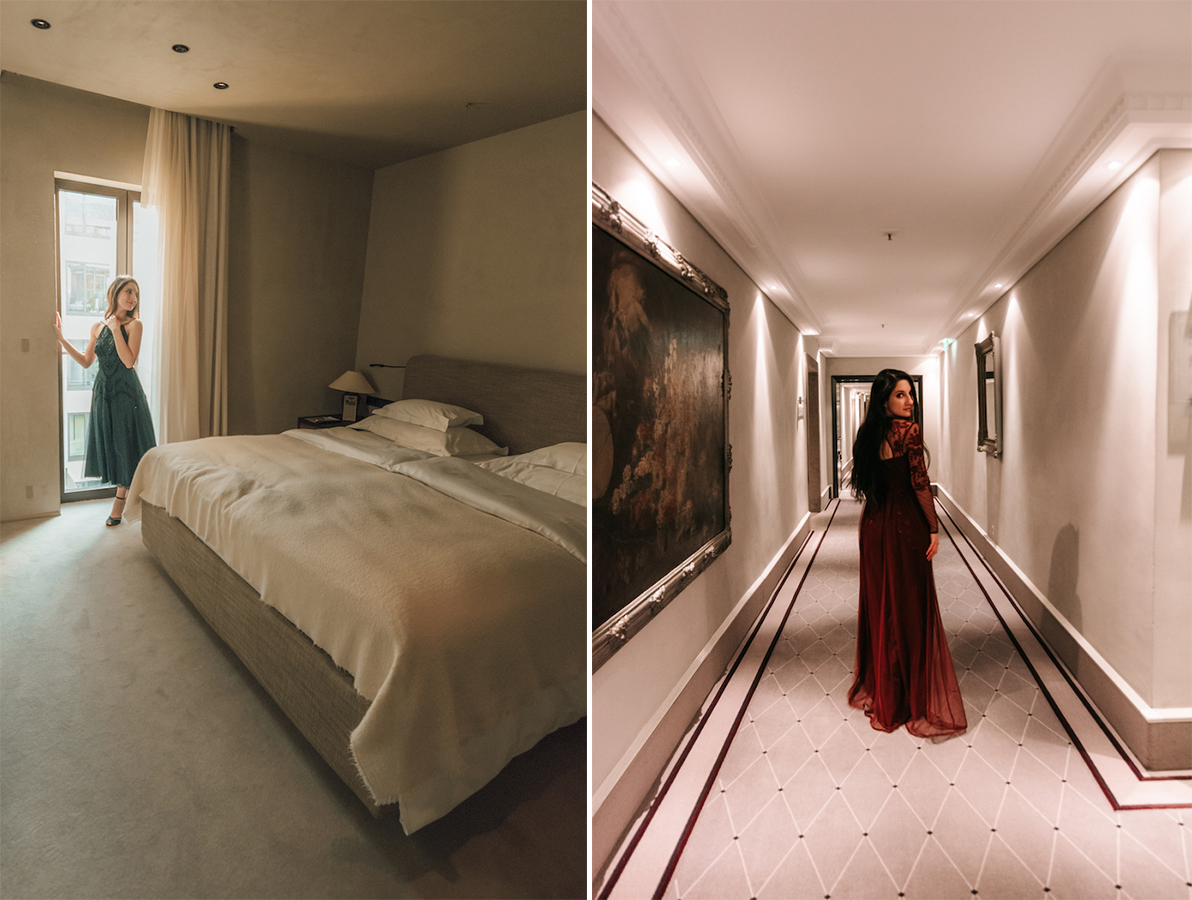 Our room was one of the newly redecorated room of the hotel, and when I say room, I should rather say three rooms. In fact, we had a bedroom, a living room, a hall and a huge bathroom with the most amazing bathtub I've ever enjoyed! Also the hotel's decoration taste is exquisite. It's modern, chic and comfortable. We felt extremely relaxed and the staff is kind and helpful, all the while being discreet. My mom and I were in heaven!
The Swimming pool & Spa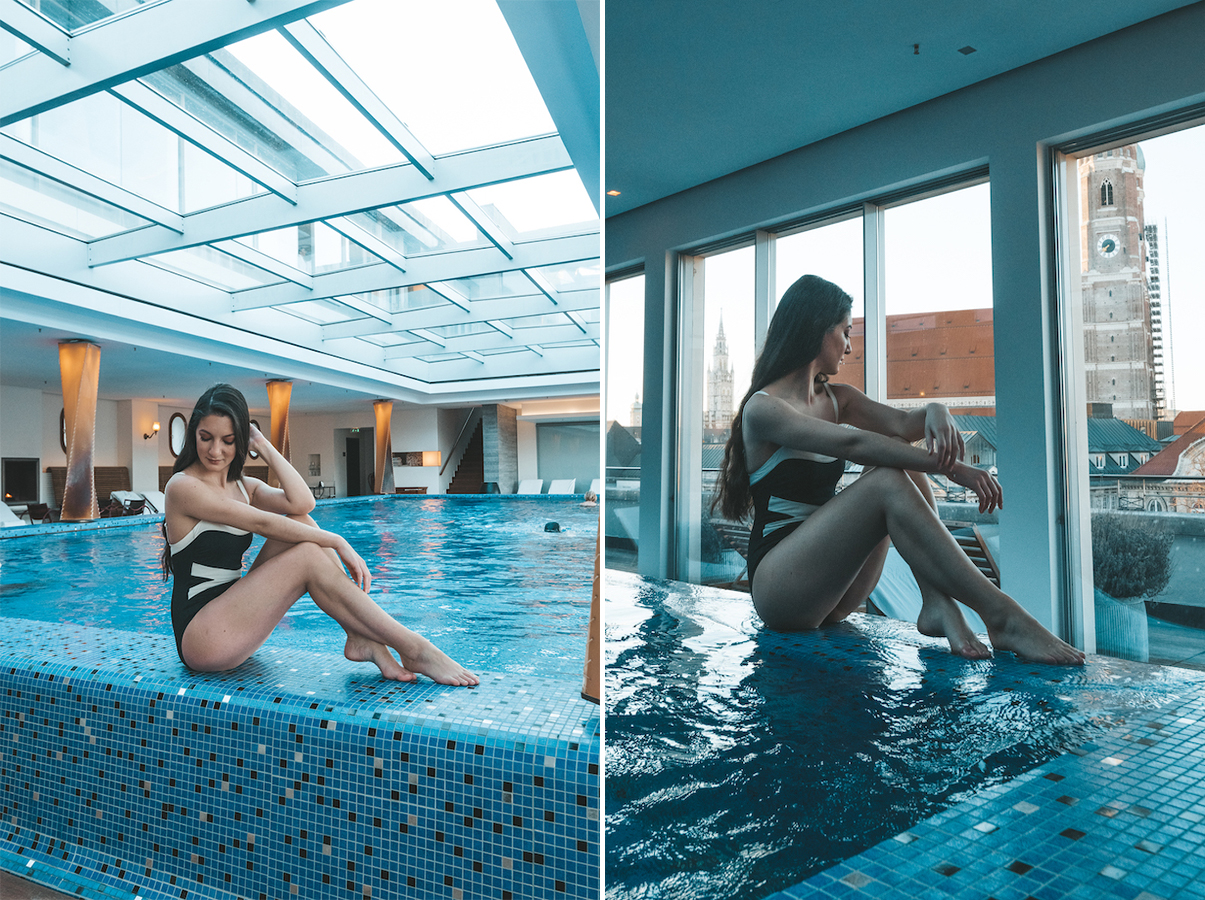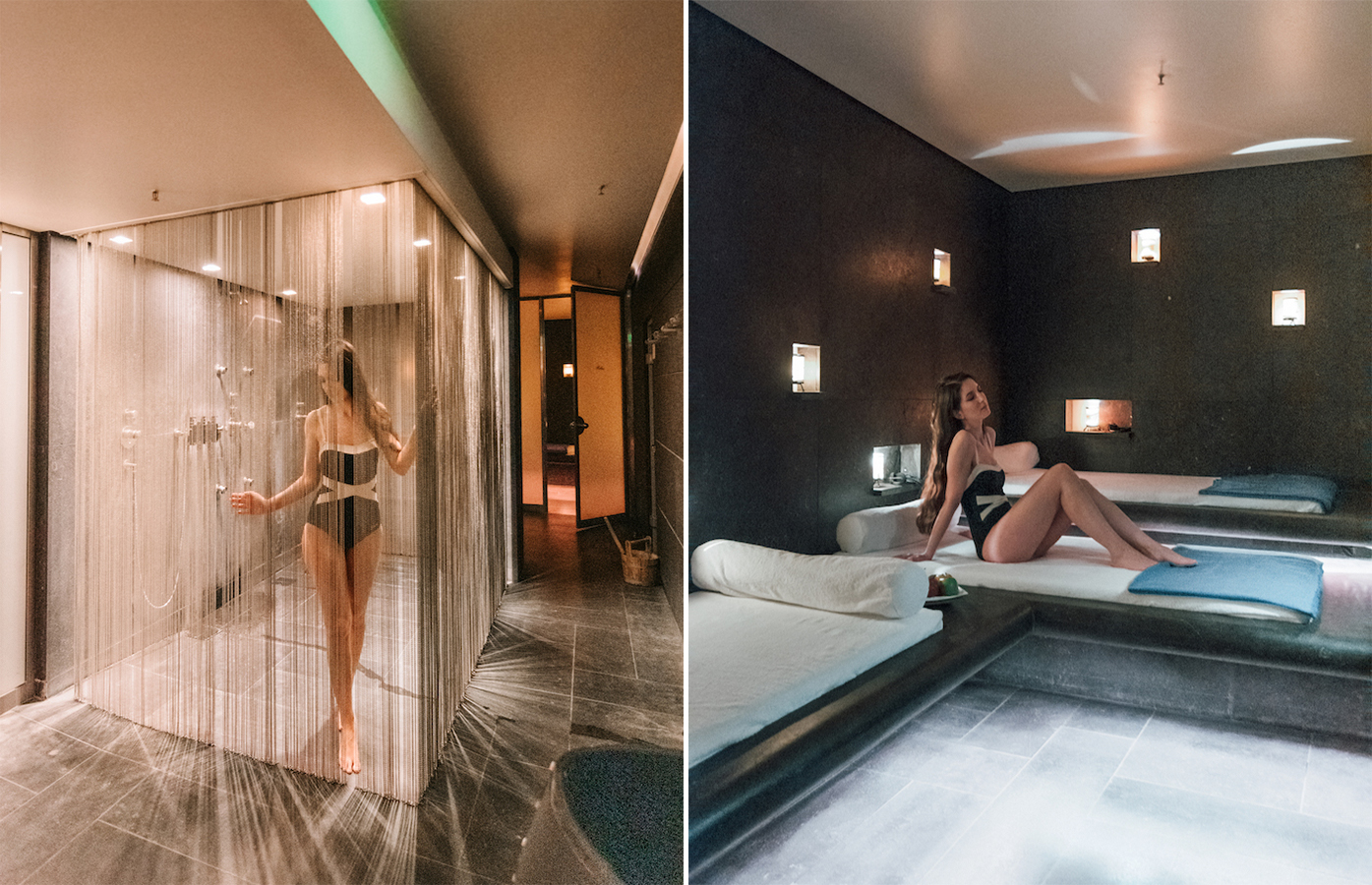 On the second morning, I went to enjoy the pool and the spa. It opens at 7.30AM, and closes at 10.30Pm so I thought it would be nice to have this area for myself by going early.
Restaurants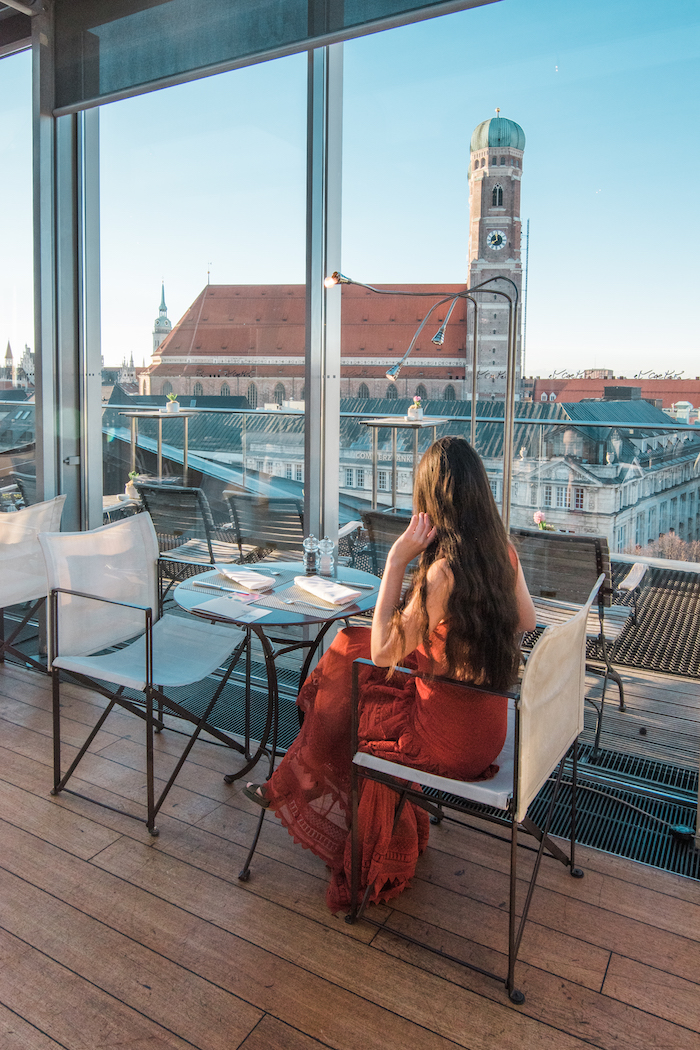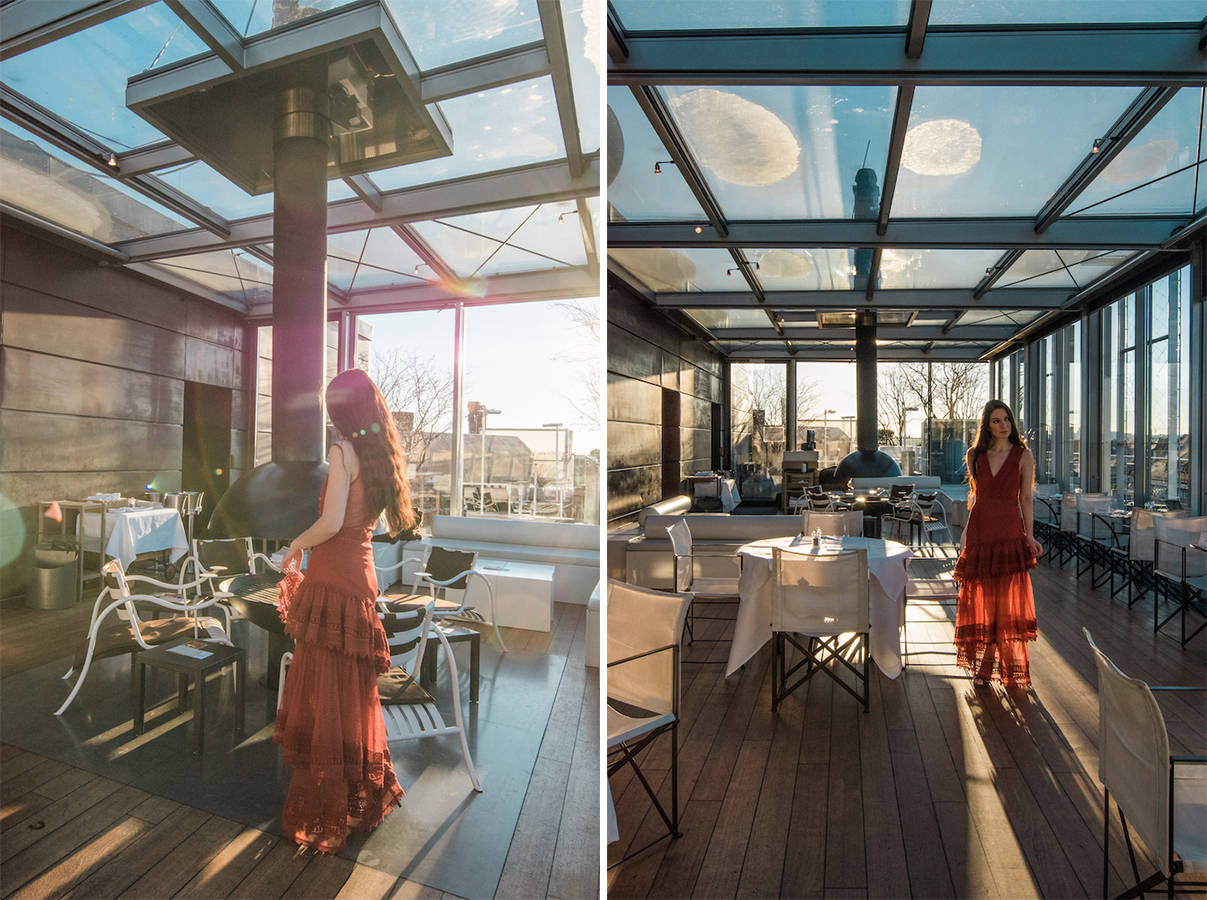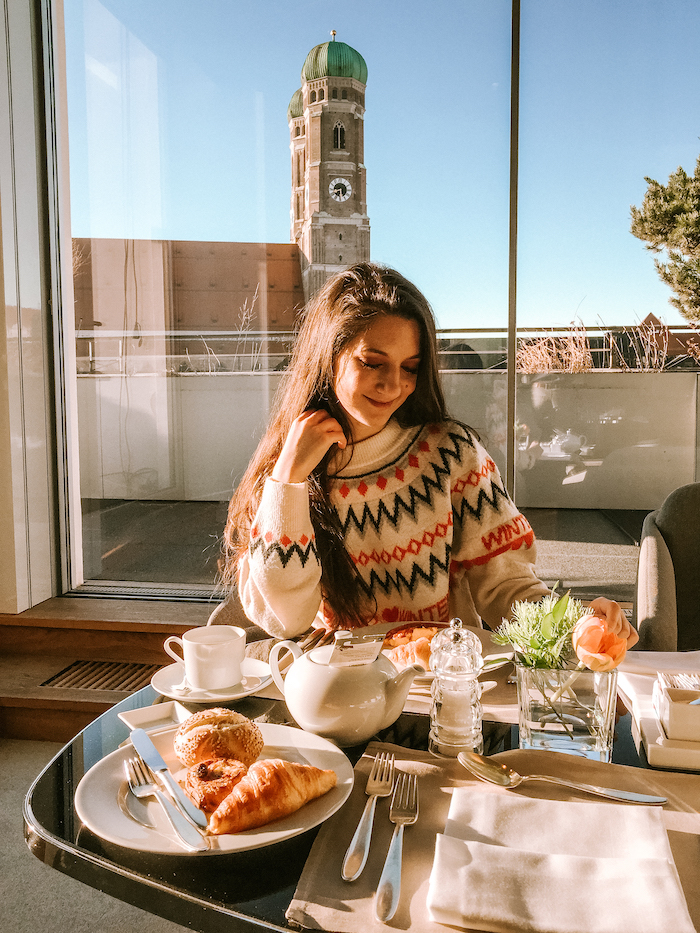 Like the rest of the hotel, the restaurants were also excellent! We tried the winter garden one on the second day, which is close to the pool and had some delicious smoothies! We also enjoyed a succulent breakfast. The restaurant offers a lot of choices for breakfast, which works perfectly for any type of diet.
We really had the best time in this hotel! Its location is perfect, only 5 min away from Marienplatz. All the great monuments of the old town are actually less than 10 min away on foot. Definitely a good point for us! So if you're planning to go to Munich, check out Hotel Bayerischer Hof, they will make your stay unforgettable!
*Please note that we've been invited by 'Bayerischer Hof' to stay at their hotel.
All recommendations are based on our personal opinion and experiences.
Nathalie xx